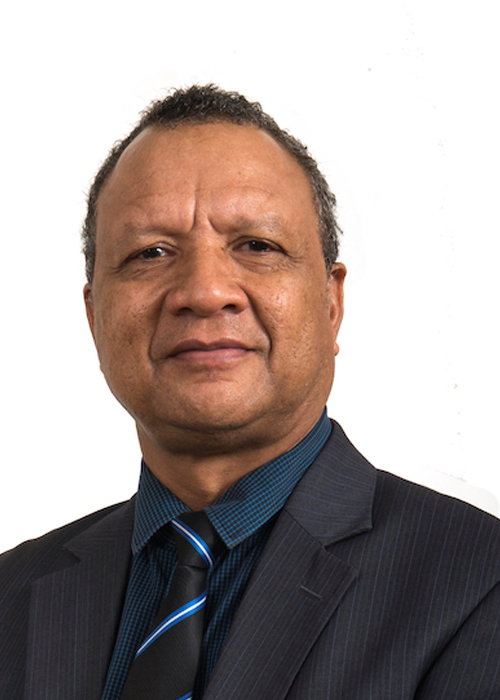 Professor. Ora Renagi
Vice Chancellor
Welcome to the Papua New Guinea
University of Technology
Unitech is embarking on exciting programs towards improving the quality of our courses and expanding our reach in providing higher education to more people who desire learning.
Unitech has been granted provisional accreditation by Engineers Australia and is committed to comply with requirements to ensure that all its engineering courses are accredited or benchmarked to international standards in the near future. All other professional courses will follow suit with respective fields of science and technology. Unitech is the only technological University in the region and is focused on being the best technological University in PNG and the South Pacific.
Unitech also launched its Strategic Plan 2020 – 2024 in June last year
Our vision is to grow world-class technocrats for the real world.
Our mission is to grow world class technocrats through high quality experiential teaching, research and ardent application of science, technology and innovation.
Our strategic domains include
strengthening institutional leadership and governance
Producing employable graduates through academic excellence
Improve the research and innovative culture with academic capacity
Develop organizational effectiveness and performance
Increase access, expand externalization of Unitech courses and build infrastructure
be financially self-sufficient and
consolidate partnership between community, industry and international stakeholders. Implementation of actions plans with time lines and key performance indicators at the Tier 1 level leadership are underway and will be cascaded down to the Tier II (frontline managers) and Tier III (the workforce) this year.
Unitech is also making headway in externalizing delivery of its course through a satellite campus and later through online services. This program will increase student intake and expand availability of education to more people. Unitech, this year, has increased budget for learning and management systems, research and training, laboratory and appropriate technology programs to enable a real-world learning environment for students and researchers.
I therefore invite students, individuals, professionals from industry, academics from other universities (both national and international) to browse our web-site and where possible interact with our staff for assistance, generate discussions on collaborative research programs with industries, other academic institutions and communities. PNGUoT must continue to translate its wealth of knowledge on science and technology towards improving the quality of life of our people through teaching, research and consultation with industry and community engagement.
We are expanding and sharing knowledge, inspiring innovation, and preserving cultural and scientific information for future generations.
Professor. Ora Renagi, OL
Vice Chancellor