Public Relations Office (PRO)
The Public relations office plans, develops, put into place and evaluate information and communication strategies that present the university to the public
The Public Relations Office is housed in the University's main administration office and comes under the office of the Vice Chancellor
Functions of the Public Relations Office
The core function of the Public Relations Office is to effectively market and position the university's image through planned and sustained publicity, through advice and management of all media and public relations issues for the university.
The main duties and responsibilities of this office are:
To ensure the timely production of the University official publications.

To coordinate the Huon Seminar.

To initiate and facilitate activities of the Papua New Guinea University of Technology Alumni Office.

To assist in arrangements of other activities or ceremonies that involves the marketing of the university's image such as graduation, independence celebrations, Open Day, Career Fair, Morobe Agricultural Show and etc.

To assist and take lead in organizing important events that involves the university.

To ensure that information that goes out in the media about the university is fair and   vetted by the Vice Chancellor.

To ensure that important visitors (partners) of the university are accorded proper reception.

To attend to other duties as required and directed by the Vice Chancellor.
Public Relations Office Staff Contact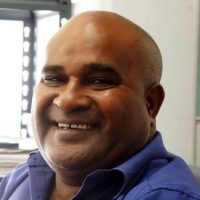 Director
Mr. Steven Busin

Secretary
Ms. Ciban K Tjipet