Postgraduate
Studies
The PNGUoT has the largest postgraduate program in the country, with an increasing number of students every year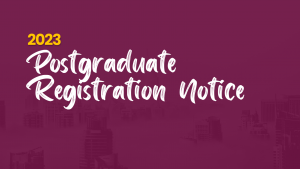 Find attached is the 2023 Postgraduate registration and fee schedule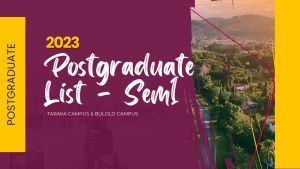 Find attached is the 2023 Postgraduate Acceptance List for semester...
Postgraduate studies and research have always been the cornerstone for the PNG University of Technology's academic programs.
UNITECH embarked on the postgraduate programs since its inception 51 years ago.
UNITECH graduated its first PhD degree-holder in 1976. Since then, there were many ups-and-downs that forced UNITECH to rethink its focus and strengthening of in-house PG studies and research.