Our library spaces and services to support your learning, teaching and research.
At the heart of the University's academic life is the well-equipped Matheson Library. This full air-conditioned and carpeted building has study desks for about 400 students, and over 129, 526 collections of books and periodicals for use by staff, students and visitors. The PNG Collection section is a unique feature in the library which collects information about PNG, in the form of scientific books, documents, reports and periodicals, and is also accessible to staff, students, researchers and visitors.
The Library subscribes to the major national and international daily and weekly newspapers, and is able, through the Inter-library Loan Scheme, to obtain any publication needed by its users. Students are permitted to borrow up to eight books for up to two weeks at a time. Also contained in the Library is the Central Teaching Facilities, with its large collection of films, slides, photographs and tapes. The Unit services teaching and research needs of staff and students
We will recreate library learning spaces, information commons and develop knowledge and research hubs of inspiring information learning environment to meet the changing needs of all our library knowledge seekers to make world-class technocrats for the real world.
Our mission is to produce world-class technocrats through teaching, research and ardent application of scientific and technological knowledge and innovation. The Matheson Library and its branch libraries will contribute to the delivery of this mission by supporting teaching and learning, research, student experience and user engagement that transform students for global citizenship and individual excellence.
To achieve our vision, our shared values are:
Honesty and Accountability
Cultural Diversity, Awareness and Inclusiveness
Resourcefulness
Innovation and Creativity
Working together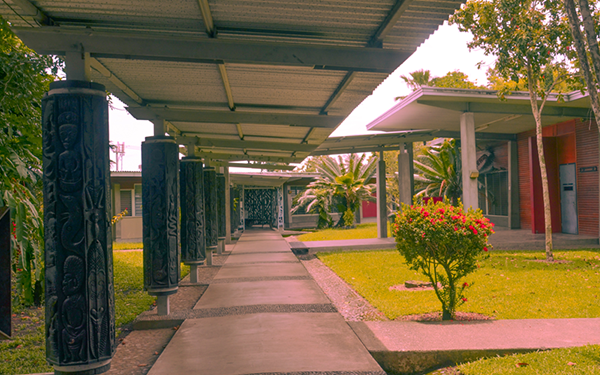 Academic Departments
Find all the information you need under each departments on campus
Electronic Resources Database
Students can now access over a 1000+ e-Books, e-Journals and other e-resources accessible via Local Area Network/Intranet to support their research and learning.