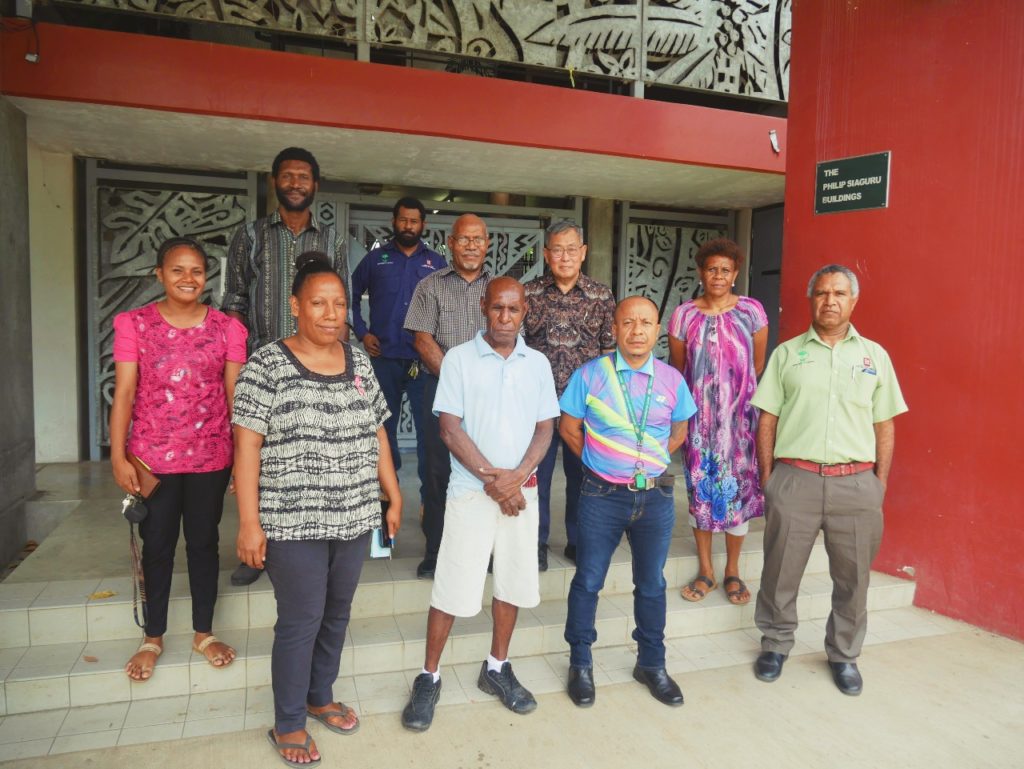 The PNG University of Technology's Forestry Department staff had a brief gathering to welcome a new Professor on Friday 27th October 2023.
Professor Yusuf Sudo Hadi has been teaching at the Bogor Agricultural University (IPB) in Indonesia for the past 4 decades. He has wealth of experience and expertise in Teaching, Research and Student supervision in areas of Wood Science and Technology. He has successfully supervised more than 40 Masters and PhD students in specialized areas of bio-composites, particle board technologies, wood chemicals and wood adhesion properties. The HOD Dr. Cossey Yosi expressed his appreciation to Professor Hadi for accepting the offer to join the Department.
Dr. Yosi further added that the Department's only two Professors left in 2021 leaving a huge gap in the department for leadership and direction at the professorial level and thus the engagement of Professor Hadi will boost the capacity of the faculty in terms of teaching, research and other related academic activities.
The Department welcomes Professor Hadi and looks forward to working together with him to deliver the vision and mission of the PNG University of Technology.